HVAC inspections, also known as heating, ventilation, and air conditioning inspections, are comprehensive evaluations of HVAC systems in residential, commercial, or industrial buildings. These inspections are conducted to assess the performance, safety, and energy efficiency of the HVAC equipment.
The purpose of an HVAC inspection is to ensure that the heating and cooling systems are functioning properly, maintaining indoor air quality, and operating efficiently. Regular inspections can help identify potential issues, prevent breakdowns, improve energy efficiency, and extend the lifespan of the HVAC system.
During an HVAC inspection, a qualified technician or inspector examines various components of the system, including:
Heating and cooling units: The inspector checks the operation, cleanliness, and condition of the furnace, heat pump, air conditioner, or other equipment. They may also evaluate the combustion process and inspect the burner or heat exchanger.
Ductwork: The inspector inspects the ducts for leaks, insulation integrity, and proper airflow. Leaky ducts can cause energy loss and reduced efficiency.
Thermostat: The inspector verifies the accuracy of the thermostat and ensures that it is properly calibrated and functioning correctly.
Air filters: The inspector examines the filters to determine if they are clean and in good condition. Dirty or clogged filters can impair airflow and reduce efficiency.
Ventilation: The inspector assesses the ventilation system, including exhaust fans and fresh air intakes, to ensure proper airflow and ventilation rates.
Electrical connections: The inspector inspects the electrical connections, wiring, and controls to ensure they are secure, in compliance with safety standards, and functioning properly.
Refrigerant levels: If the HVAC system uses refrigerant for cooling, the inspector checks the refrigerant levels and ensures there are no leaks or issues with the refrigerant lines.
Safety controls: The inspector verifies the presence and functionality of safety controls, such as carbon monoxide detectors and pressure switches, to ensure the HVAC system operates safely.
Once the inspection is complete, the inspector typically provides a detailed report highlighting any identified problems, recommendations for repairs or maintenance, and suggestions for improving energy efficiency. It is advisable to address any issues promptly to avoid further damage, ensure optimal performance, and maintain a comfortable and safe indoor environment.
Regular HVAC inspections are essential for both residential and commercial properties. They help identify potential issues before they become major problems, improve energy efficiency, and contribute to a healthier indoor environment. It is recommended to schedule HVAC inspections annually or as per the manufacturer's guidelines to keep the system running smoothly and prolong its lifespan.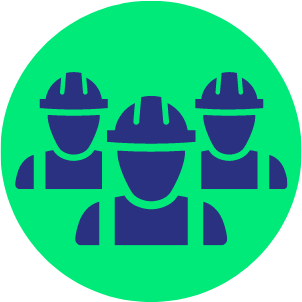 545
Registered QC Companies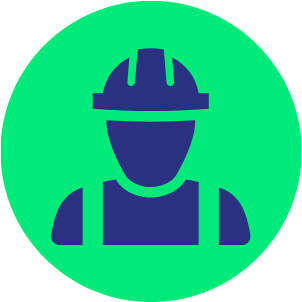 115000
Available Manpower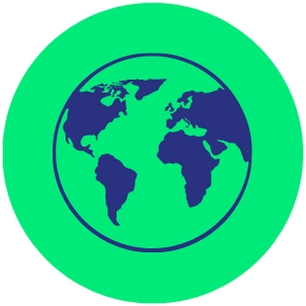 90
Countries we have presence